1865494
3262 Steinway St - Space Availability
3262 Steinway St, Astoria, NY 11103
For Lease

Contact for pricing

Property Type

Retail

Property Size

13,500 Sqft

Lot Size

0.1 Acre

Property Tenancy

Single Tenant

LEED

Certified

Building Class

A

Year Built

1930

Date Updated

Jun 14, 2021
Address: 3262 Steinway Street, Astoria NY 11103 ( 3264 Steinway Street)
Frontage is 50ft
Lot is 50x100 ( 5,000 Sqft)
Total: 13,500 SQFT
BSMT:5,000 sqft
1st fl: 4,500
2nd: 4000 sqft
We are seeking for 1 tenant to take the entire premise @ $45.00 Per Foot
Terms Can be discussed if this is a location you have interest in expanding in.
read more
read less
Want more info on this listing?
Reach out to the broker for more info on lease terms and amenities
False
Location
City

Astoria, NY

Neighborhood

South Astoria

Zip Code

11103

Market

Queens
Contacts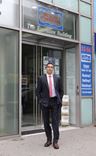 JOHN LAGOUDIS
Realty Executives
(718) 274-2400
Frequently Asked Questions
What is the total size of 3262 Steinway St?
3262 Steinway St has a total of 13,500 square feet.
What is the year built for 3262 Steinway St?
The year built for 3262 Steinway St is 1930.
Contact Listing Broker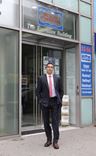 JOHN LAGOUDIS
Realty Executives
(718) 274-2400