7
For Lease
1940555
d2020844-e9dd-49ae-8b4f-ac342b18bb33
us/sc/myrtle-beach
Magnolia Row
4377 N. Kings Highway, Myrtle Beach, SC 29577
Rental Details
Number of spaces

2

Total square feet available

5,367 SF

For Lease

$20.00/SF/YR

Space Types

Street Retail

Lease Type

NNN

Date Updated

Jan 20, 2023
Key features
Prime Location; Hwy 17 Frontage
40,000 VPD traffic Count
Building Signage and Marquee Signage Available
Suites from 900 SF-4,300 SF
Delivered as Warm Vanilla Box
Suites Available for lease $17/SF NNN
Want more info on this listing?
Reach out to the broker for more info on lease terms and amenities
True
For Lease
2 Spaces Available
Suite 201
see moresee less
Space Type

Street Retail

Lease Rate

$20.00/SF/YR

Total Space Available

4,312 SF

Floor

2

Divisible Space

4,312 - 4,312 SF

Available Date

Immediate

Lease Type

NNN

Renewal Option

Yes

Sublease

No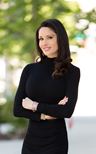 Sheena Rote
Tideland Commercial
(843) 712-7359
Suite 209
see moresee less
Contacts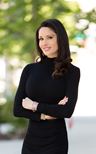 Sheena Rote
Tideland Commercial
(843) 712-7359
Building Details
For Lease

$20.00/SF/YR

Property Type

Retail - Street Retail

Property Size

46,564 SF

Lot Size

2.5 Acre

Year Built

2019

Date Updated

Jan 20, 2023
Getting Around
Walk Score ®

Car-Dependent

(43)

Bike Score ®

Somewhat Bikeable

(45)
Location
City

Myrtle Beach, SC

Neighborhood

Downtown Myrtle Beach

Zip Code

29577

Market

Charleston
Points of Interest
Myrtle Beach Train Depot
2.55 miles
Costco Gasoline
3.72 miles
Tesla Supercharger
4.33 miles
Ocean 22 Hilton Garage
1.61 miles
Public Beach Parking
2.03 miles
Myrtle Beach Public Parking
2.42 miles
Overflow Parking
2.93 miles
Main Parking Lot
3.14 miles
Woodsy Parking Garage
3.27 miles
Deville Parking Garage
6.04 miles
Farrow Parking Garage
6.16 miles
Heritage Outdoor RV Storage
9.27 miles
Walmart Supercenter
3.64 miles
Walmart Neighborhood Market
4.38 miles
Tanger Outlets
6.33 miles
Property Taxes
Market Value*

$6,655,800

Assessed Value

$6,655,800
Find more tax info, including assessment history and abatements, on CommercialEdge.
*The displayed market value represents the assessed value determined by the appropriate local tax/financial authority. It is not the property's latest sale price or a current market value based on recent area sales.
Access In-Depth Research on this Property
Interested in researching more about this property? Find in-depth data, including ownership details, transaction history, property characteristics, tenant information, local real estate market insights and more at CommercialEdge.
Contact Listing Broker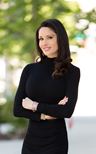 Sheena Rote
Tideland Commercial
(843) 712-7359